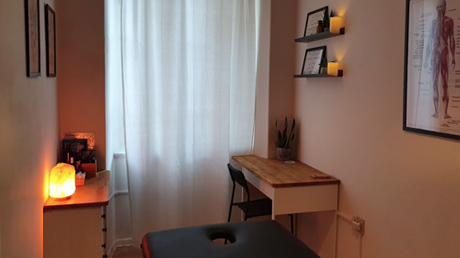 Massage means always relaxation and well-being. To achieve these goals you must let your mind and your body go. That's why the massage has to take place in a clean and comfortable environment, with smooth lighting and background music.
Lo Studio si located in the city center of Trieste in Piazza Benco, 4. Doorbell: Marco Massaggi – 3rd floor.
The massage at the Studio is by appointment only.
Anti Covid Measures:
The Studio follows all the anti Covid measures reserved for wellness centers: Use disposable bags for customer garments and overshoes. Use of disposable sheets and daily washing of clothes and towels at high temperature with sanitizing products. Thorough cleaning of the massage table with sodium hypochlorite-bleach or denatured alcohol, and aeration of the room after each treatment.