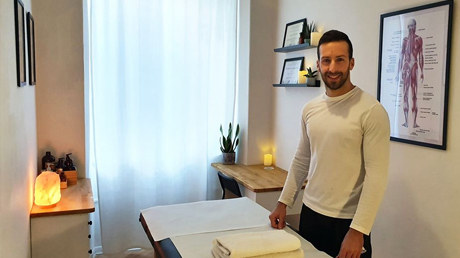 My name is Marco and

I'm a professional masseur and postural gymnastics instructor, Csen certified and recognized by CONI (The Italian National Olympic Committee).
I have studied various massage techniques that allows to provide relief and relaxation.
Being a masseur for me is not just a job, it's a passion which lets me meet new people and help them feeling better.
The available massages are: